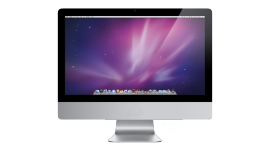 With comprehensive training, payroll software enables efficient calculation of the payroll process.
All companies no matter how big or small, no matter what the nature of their business have to pay taxes. Not all companies pay taxes the same way however. Some struggle on calculating them independently but most use some form of payroll software to collate their tax information.
The way in which such payroll software is used becomes critical to a company's profit margins and consequentially to the future success of that business. Overpayment of taxes obviously cuts into profits. While such overpaid taxes may ultimately be repaid by the exchequer the capital available to the company in the mean time is unnecessarily limited. This can hinder growth at a time that is critical to the company's future success.
Similarly, underpayment of taxes can have the obvious undesirable consequences of fines and audits form the exchequer. In addition to these concerns it can also lead a company to act in the belief they have more working capital than they actually do. This can cause commitments to be made that cannot be met and budget overestimations that can ultimately stymie growth.
Effectively used payroll software can ensure there are no oversights in the calculation of taxes. For this reason it is important to ensure that payroll staff keep up to date in their knowledge of payroll systems. As substantial software updates come in to place and annual budgets are released the factors affecting tax payments can change substantially. A new budget may provide a company with a new avenue of tax relief. Being able to properly take advantage of such changes requires accounting staff be made aware of what can often be small, nuanced aspects of legislation brought in with a new budget.
Regular training keeps staff up to date and ensures that taxes are filed efficiently. Not only does this ensure the correct amount of taxes are paid but also that time spent working on payroll by accounting staff is kept to a minimum, thereby further reducing costs.
Payroll.ie provide comprehensive payroll training for staff on an ongoing basis. These bring staff up to speed on the changes, making staff and software a more efficient component of the business.
Related posts